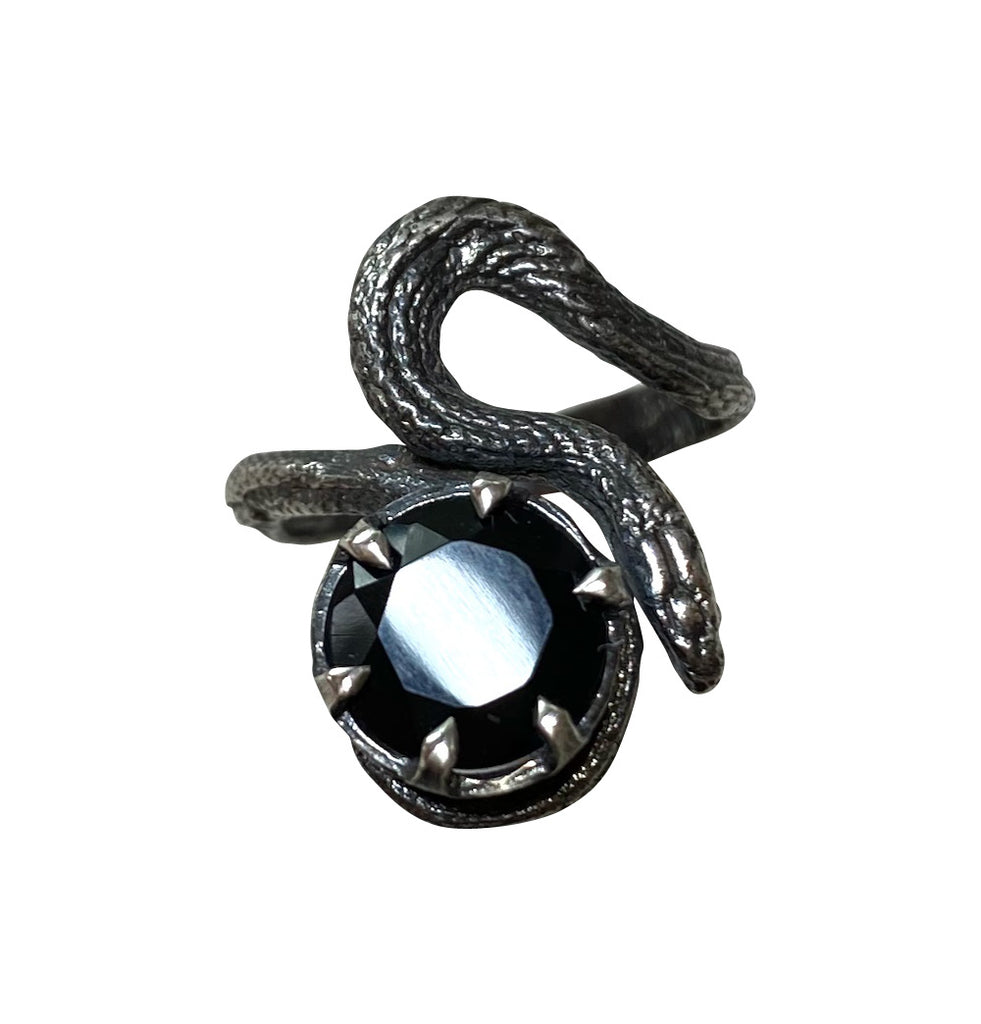 Black Onyx Serpent Familiar Ring
Asheville Sterling serpent ring set with a large faceted black onyx solitaire.
The Serpent is a powerful symbol for personal transformation and rebirth. Reflect or support transformative growth and cathartic change with this gorgeous Snake Solitaire. Its delicate design curls sweetly around your finger, a perfect daily wear piece.
Prescribed for Quiet Resilience, Blatant Self-Care, and the Unapologetically Stylish Snake Lover. 
 Artist's Note: The work I bring to you is conceived and created entirely in my Asheville North Carolina studio. It is infused with inspiration from my deep connection and appreciation of Nature, combined with my curiosity, and a desire to honor the balance of dark and light within each of us. Each piece I craft reflects quality, artisanship, and just a touch of magic. 
Check out what's on the bench via Instagram
Custom Jewelry Artisan Crafted in Austin Texas
© 2019 E. Green. Designs and images all rights reserved.