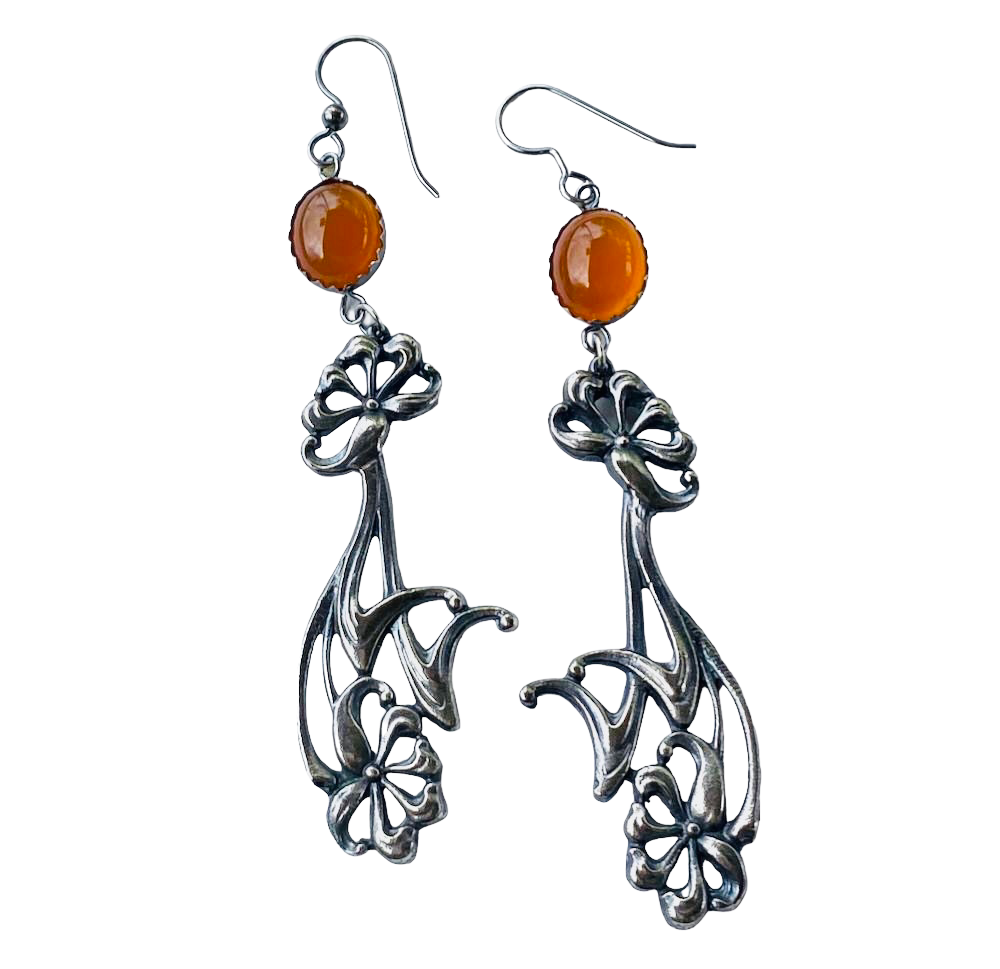 Art Nouveau Carnelian Earrings Extra Long ★
 Solid sterling silver shoulder dusters with the sweeping lines of the Art Nouveau era. Inspired by a 1908 illustration, these drops are cast in sterling and paired with translucent pumpkin-orange carnelian cabochons.
Ancient Egyptians called Carnelian "Blood of the sun" because they believed it caught and reflected the radiance of the sun and channeled it into the wearer. Carnelian is still considered a symbol of life in modern cultures.  
These long lovelies measure a size-able 3" long. See all images for examples of them being worn. 
Artist's Note: The work I bring to you is conceived and created entirely in my Asheville, North Carolina studio. It is infused with inspiration from my deep connection and appreciation of Nature, combined with my curiosity, and a desire to honor the balance of dark and light within each of us. Each piece I craft reflects quality, artisanship, and just a touch of magic.
Check out what's on the bench via Instagram
Custom Jewelry Artisan Crafted in Asheville, N.C.
© 2019 E. Green. Designs and images all rights reserved.