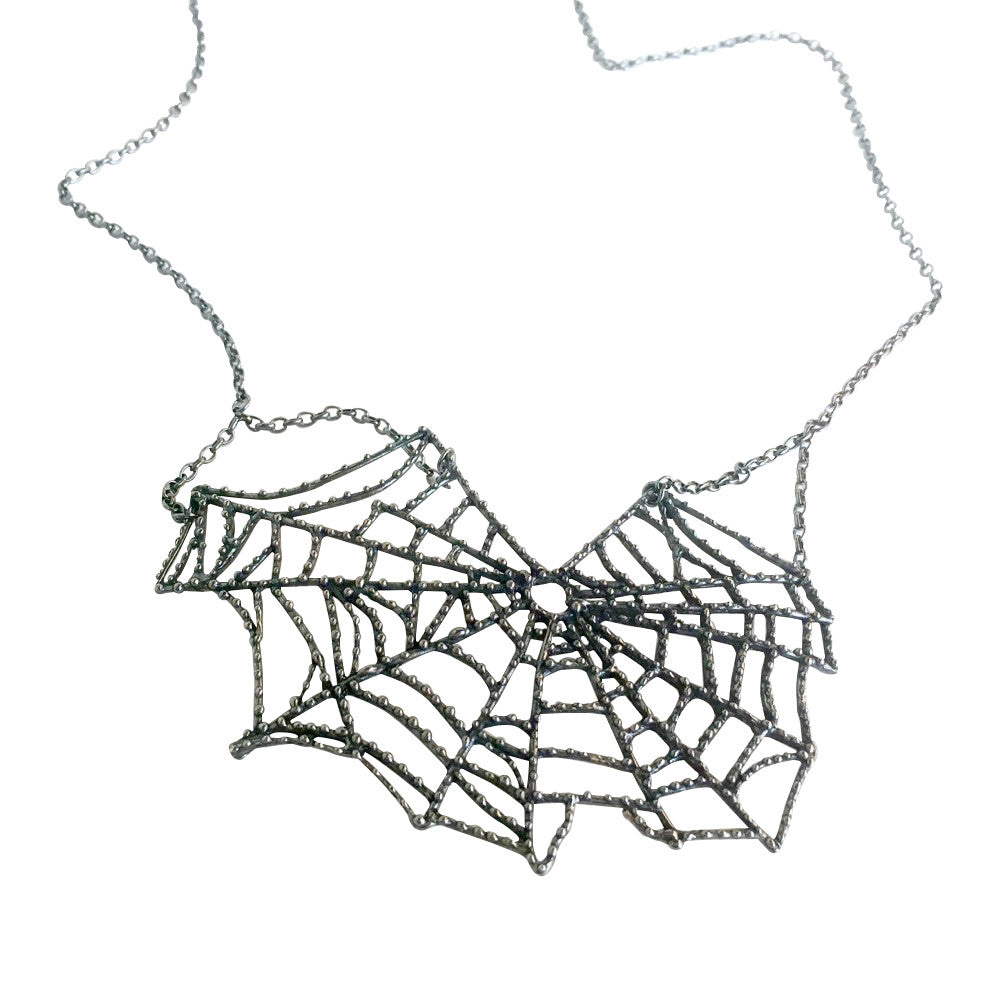 Spider's Web Necklace
The Spider's Web is one of Nature's most magical and mystical creations. It is a powerful symbol for creativity and being the creator of your own world. Hand formed and cast in sterling silver, this delicate web is as realistic as possible, right down to tiny raised 'dewdrops'. This gorgeous statement piece is designed to sit high, near the collar bones, in an elegantly bold fashion. No two are identical.
Especially for Uncontainable Creative Spirits and Shatterers of Glass Ceilings. Collect this beautiful artifact as a symbol of your unique creativity.
Sterling Silver | Custom Cast | Sealed Finish
ADDITIONAL PRODUCT DETAILS
Suspended on a delicate 16" sterling silver chain
SHIPPING


All products are custom cast to order. Please allow 14 days creation time prior to shipping. Read more about our

shipping terms

and store policies.

 Artist's Note: The work I bring to you is conceived and created entirely in my Asheville, North Carolina studio. It is infused with inspiration from my deep connection and appreciation of Nature, combined with my curiosity, and a desire to honor the balance of dark and light within each of us. Each piece I craft reflects quality, artisanship, and just a touch of magic.
Check out what's on the bench via Instagram
Custom Jewelry Artisan Crafted in Asheville, N.C.
© 2019 E. Green. Designs and images all rights reserved.
Compassion and Sustainability are Core Values at Chase and Scout. No living beings were harmed or killed in the creation of this unique piece of jewelry. While highly detailed and very realistic, I do not support the destruction of nature for fashion. Please see our FAQ page for ethical sourcing questions.