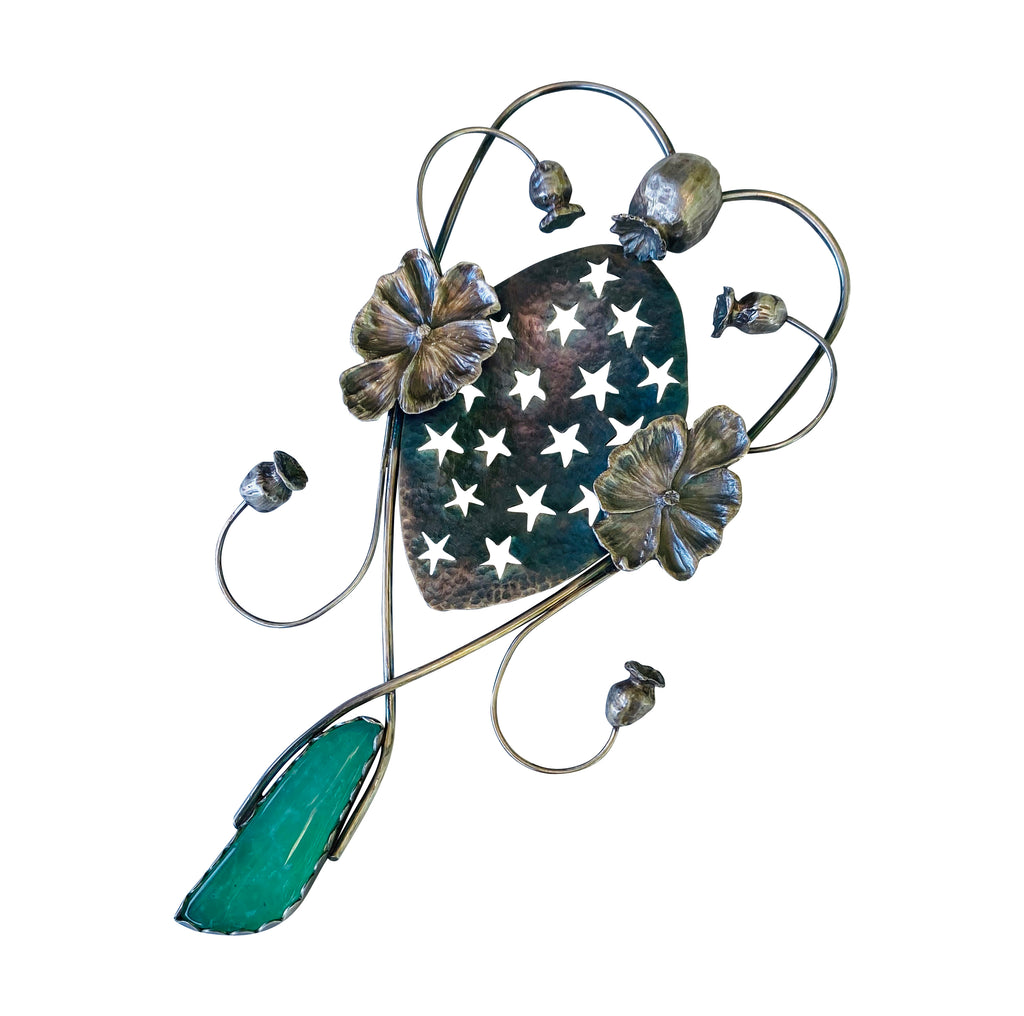 Absinthe Sugar Trowel
Absinthe, famed libation and social currency of the Parisian arts scene at the turn of the 20th century.  The history of absinthe is rich, but the tools for making the famous absinthe drip cocktail seemed a little lacking in style.
To remedy that, this sterling silver sugar trowel has been hand crafted with a chrysoprase stone handle evocative of the green fairy's opalescent coloration. Poppy blossoms and buds have been handcarved and cast in sterling silver to join the icons of night and the underworld to this symbol of cafe society. Each is entirely hand crafted, no two will be identical.
 Prescribed for Cafe Society Stalwarts,  Mavens of Mirth, and Seekers of Mysteries. 
Sterling Silver | Chrysoprase | Custom Cast | Hand Fabricated
ADDITIONAL PRODUCT DETAILS
Cast and hand fabricated in sterling silver

Chrysoprase handle
Overall Measurements 5" x 2.5"
SHIPPING

Read more about our shipping terms and store policies.

Artist's Note: The work I bring to you is conceived and created entirely in my Asheville NC studio. It is infused with inspiration from my deep connection and appreciation of Nature, combined with my curiosity, and a desire to honor the balance of dark and light within each of us. Each piece I craft reflects quality, artisanship, and just a touch of magic.
Check out what's on the bench via Instagram
Custom Jewelry Artisan Crafted in Austin Texas
© 2019 E. Green. Designs and images all rights reserved.