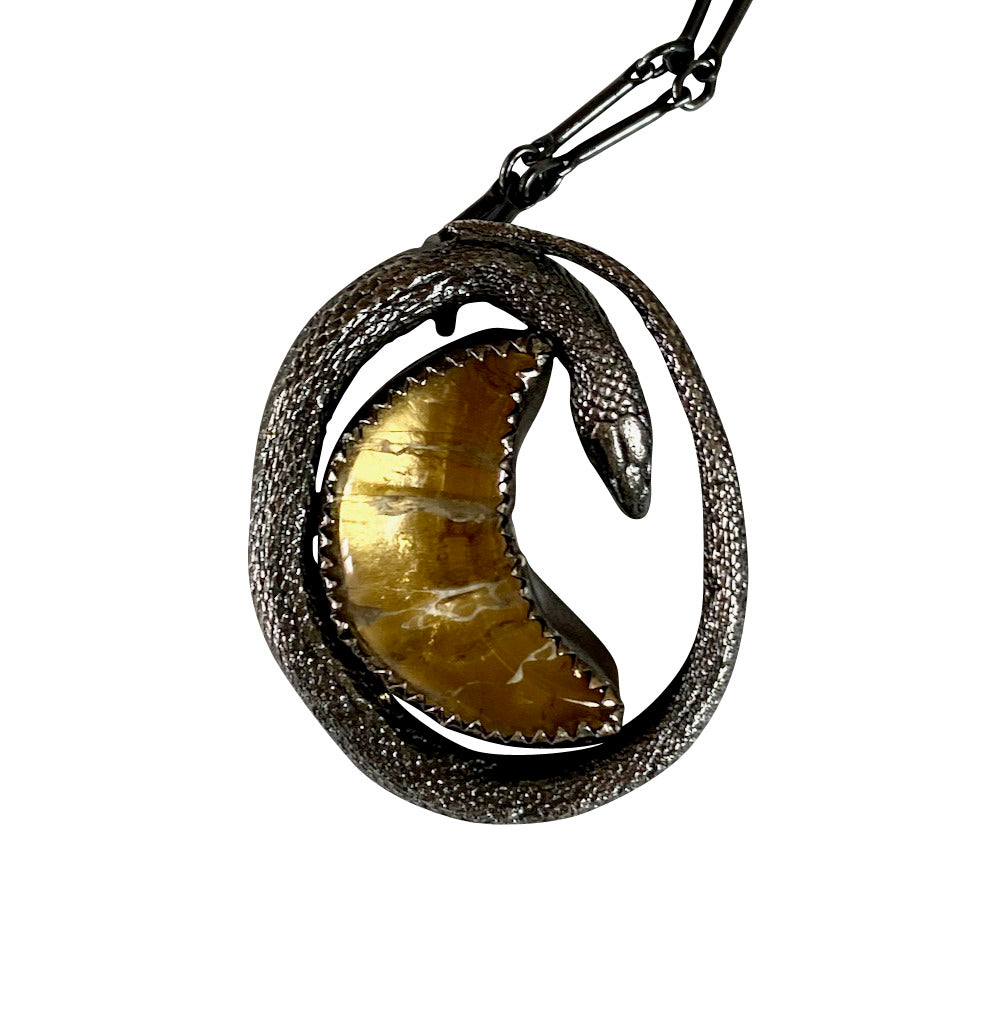 Petite Serpent and the Moon Pendant Sterling and 23kt Gold
Sweetly coiled around a rock quartz crescent moon, this tiny serpent protects it's prize. The rock quartz has been backed with 23kt gold to give it the ability to catch the light and reflect a golden glow. 
All the details have been captured to make this a small wonder to treasure. Pendant is suspended on an 18" sterling chain. Slight differences should be expected as the rock quartz crescents are hand cut and no two are identical.
Snakes represent change, rebirth, and growth, as well as a shedding of old ways for new ideas. Created with intention to be a powerful amulet to carry you into a new epoch. 
 Artist's Note: The work I bring to you is conceived and created entirely in my Asheville, North Carolina studio. It is infused with inspiration from my deep connection and appreciation of Nature, combined with my curiosity, and a desire to honor the balance of dark and light within each of us. Each piece I craft reflects quality, artisanship, and just a touch of magic.
Check out what's on the bench via Instagram

Compassion and Sustainability are Core Values at Chase and Scout. 

No living beings were harmed or killed in the creation of this unique piece of jewelry. While highly detailed and very realistic, I do not support the destruction of nature for fashion. Please see our FAQ page for ethical sourcing questions.
Custom Jewelry Artisan Crafted in Asheville, N.C.
© 2019 E. Green. Designs and images all rights reserved.