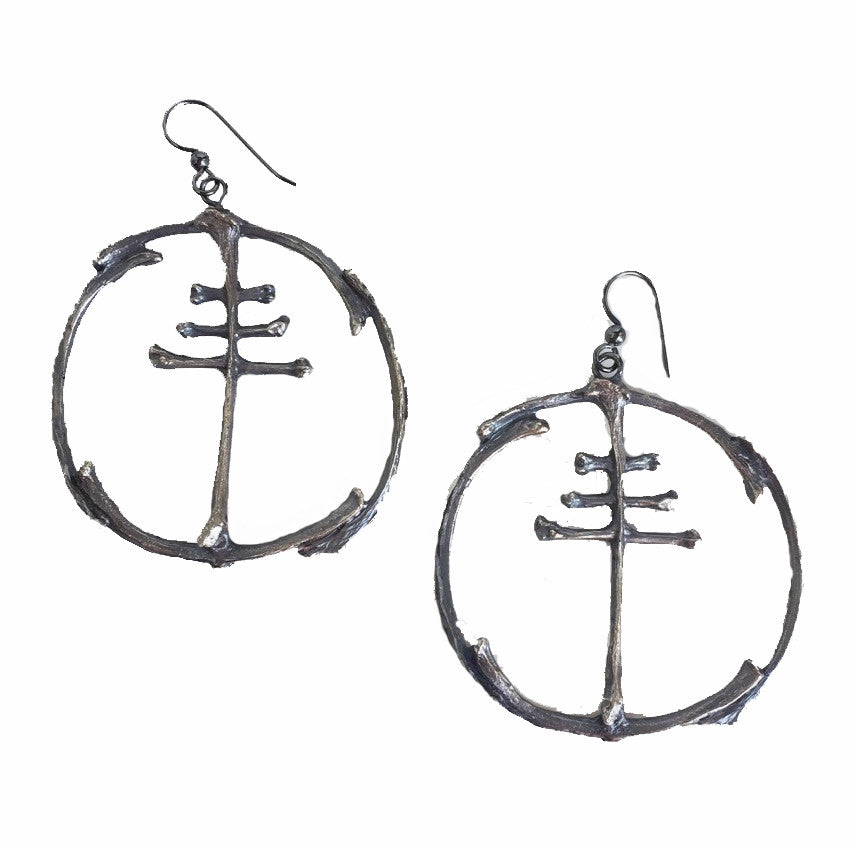 Bone Hoop and Cross Earrings
Unlock the spirit of the Mink with these cleverly crafted sterling silver bone hoop earrings. Created with anatomically correct castings of the rib and toe bones of North American mink, these earrings are imaginative and beautiful.
These are perfect for Intense Problem Solving, Mischievous Moments, and Anyone with a Knowing Smile. Add these to your cherished collection.
Sterling Silver | Custom Cast | Sealed Finish
SHIPPING


All products are custom cast to order. Please allow 14 days creation time prior to shipping. Read more about our

shipping terms

and store policies.

Artist's Note: The work I bring to you is conceived and created entirely in my Asheville, North Carolina studio. It is infused with inspiration from my deep connection and appreciation of Nature, combined with my curiosity, and a desire to honor the balance of dark and light within each of us. Each piece I craft reflects quality, artisanship, and just a touch of magic.
Check out what's on the bench via Instagram
Custom Jewelry Artisan Crafted in Asheville, N.C.
© 2019 E. Green. Designs and images all rights reserved.