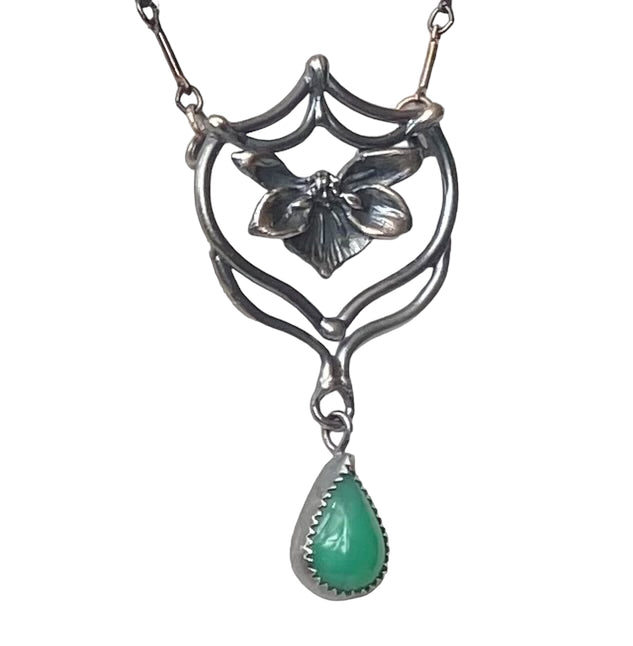 Orchid Goddess Pendant in Sterling with Chrysoprase
Sterling silver hand carved orchid paired with whiplash lines evocative of the Art Nouveau movement. Thinking of Zelda Fitzgerald and her jazz baby antics, this is a sweet floral arabesque with a swinging droplet of chrysoprase, a jade green gemstone that was wildly popular in the jazz age of the 1920s. Let this be a talisman of creativity, social gatherings and the birth of new ideas. 18" bar link sterling silver chain. 

This design was created with the antiquities lover, the reckless artist, and the traveling muse in mind.
Artist's Note: The work I bring to you is conceived and created entirely in my Asheville North Carolina studio. It is infused with inspiration from my deep connection and appreciation of Nature, combined with my curiosity, and a desire to honor the balance of dark and light within each of us. Each piece I craft reflects quality, artisanship, and just a touch of magic.
Check out what's on the bench via Instagram
Custom Jewelry Artisan Crafted in Asheville North Carolina
© 2019 E. Green. Designs and images all rights reserved.