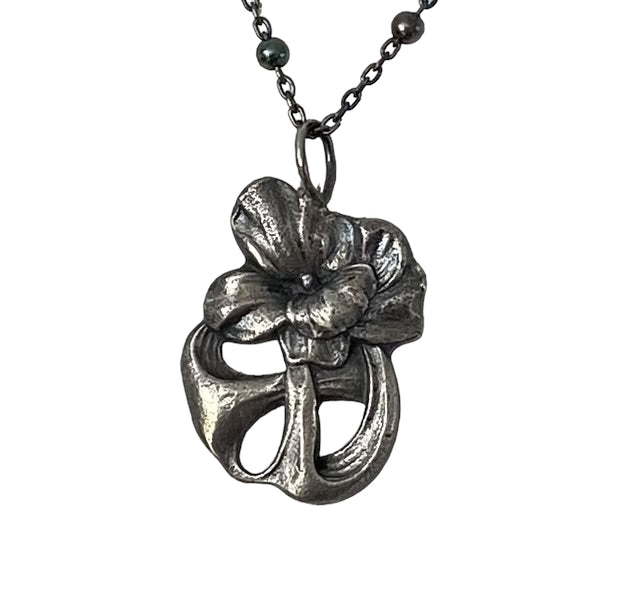 March Violet Art Nouveau Charm Pendant
Delicate sterling silver flower charm with nouveau lines, this sweet flower reminds me of March violets, early Spring wild flowers that come and go as they please. A pretty talisman for the wildchild and traveling soul.
Artist's Note: The work I bring to you is conceived and created entirely in my Asheville North Carolina studio. It is infused with inspiration from my deep connection and appreciation of Nature, combined with my curiosity, and a desire to honor the balance of dark and light within each of us. Each piece I craft reflects quality, artisanship, and just a touch of magic.
Check out what's on the bench via Instagram
Custom Jewelry Artisan Crafted in Asheville North Carolina
© 2019 E. Green. Designs and images all rights reserved.