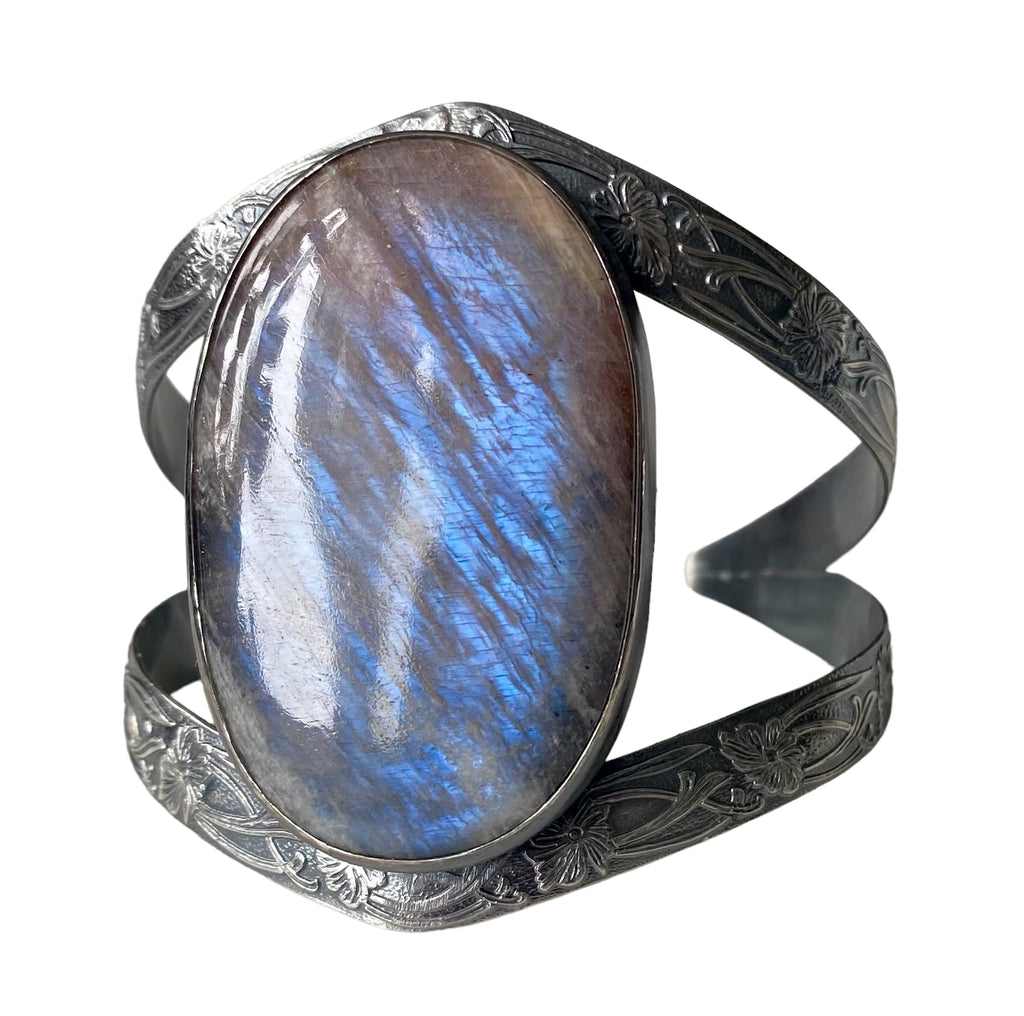 XL Belomorite Sterling Silver Power Cuff Bracelet
Created for a 6" - 6.25" wrist (if you don't know how to measure your wrist, please see the bracelet section for an infographic) This substantial cuff features a large belomorite measuring 2" x 1.25" bezel set on a wide double band with floral designs. 
Belomorite is a visual feast with aspects of both moonstone and sunstone, the glittering schiller in indigo and peach. This stone absolutely lights up in sunshine, please see all images for representations of this stone under different light sources. 
Artist's Note: The work I bring to you is conceived and created entirely in my Asheville, North Carolina studio. It is infused with inspiration from my deep connection and appreciation of Nature, combined with my curiosity, and a desire to honor the balance of dark and light within each of us. Each piece I craft reflects quality, artisanship, and just a touch of magic.
Check out what's on the bench via Instagram
Custom Jewelry Artisan Crafted in Asheville, N.C.
© 2019 E. Green. Designs and images all rights reserved.