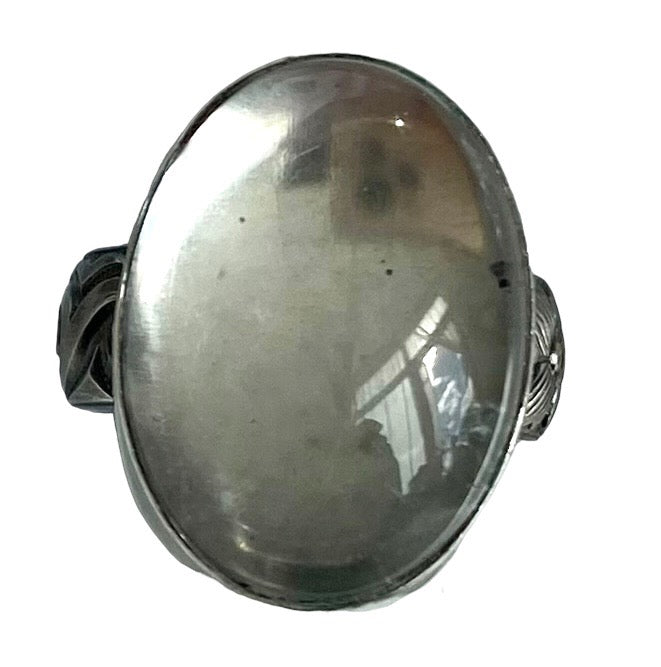 Size 6 Rock Crystal Pools of Light Ring
SIZE 6
A rock crystal quartz is set atop a carved and detailed floral ring band in sterling silver, the interior of the ring has been polished and sealed to create a mirror like reflection. Popular in the Victorian era right through the 1930s, pools of light jewelry was said to attune the wearer to unseen vibrations of the spirit world. This type of jewelry was very popular with mystics and spiritualists of the early 1900s.
Artist's Note: The work I bring to you is conceived and created entirely in my Asheville NC studio. Each piece is infused with inspiration from my deep connection and appreciation of nature, combined with curiosity, and a desire to honor the balance of dark and light within each of us.
Each piece I craft reflects quality, artisanship, and just a touch of magic.

Check out what's on the bench via Instagram
Custom Jewelry Artisan Crafted in Asheville NC
© 2023 E. Green. Designs and images, all rights reserved.