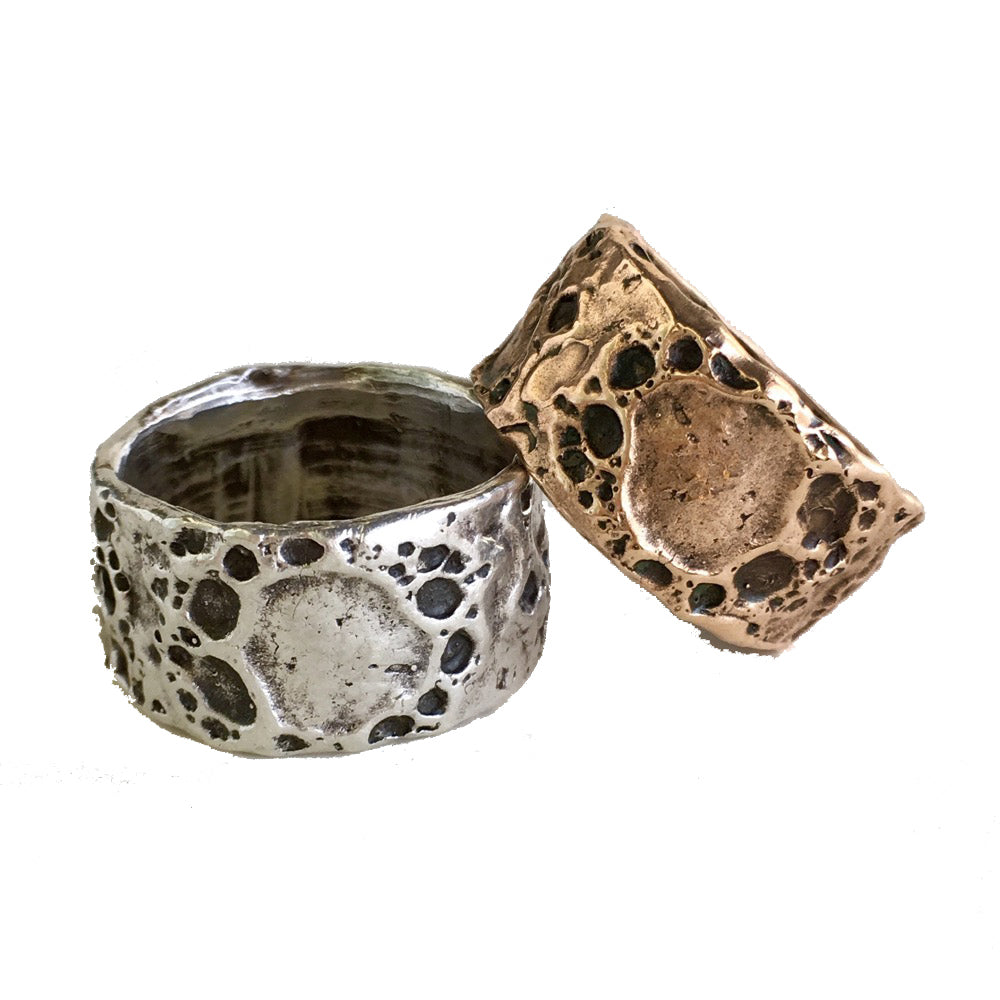 Lunar Landscape Moon Ring Band
We are instinctively drawn to the magic of the Moon's magnetic energy. This wide band ring evokes the mysterious pools and craters of a midnight lunar landscape in deep burnished bronze or sterling silver. Each moon ring is made to order, hand cast, patinaed, and sealed. No two are identical.
Prescribed for Lucid Dreamers, Social Rock Stars, and Long-Distance Travelers. Add this to your cherished collection.
Burnished Bronze |or| Sterling Silver
Custom Cast | Patinaed | Sealed Finish
ADDITIONAL PRODUCT DETAILS
This ring is very wide and cannot be sized below a 7
FITTING
If you do not see your ring size, contact us directly to place a custom order.
SHIPPING


All products are custom cast to order. Please allow 14 days creation time prior to shipping. Read more about our

shipping terms

and store policies.

Artist's Note: The work I bring to you is conceived and created entirely in my Asheville, North Carolina studio. It is infused with inspiration from my deep connection and appreciation of Nature, combined with my curiosity, and a desire to honor the balance of dark and light within each of us. Each piece I craft reflects quality, artisanship, and just a touch of magic.
Check out what's on the bench via Instagram
Custom Jewelry Artisan Crafted in Asheville, N.C.
© 2019 E. Green. Designs and images all rights reserved.