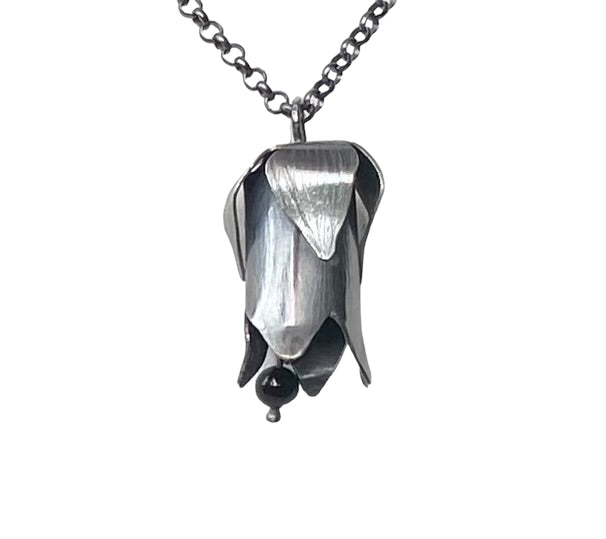 Ringing Belladonna Bell Blossom Necklace
These pretty bell flowers create a light ringing sound with your movements. Hidden within each flower is a black onyx sphere to represent the "cherry" of the belladonna plant. The belladonna has a long and storied history from beauty treatments to classic recipes for witches flying ointments. Let this pendant stand as a beautiful (if deadly) symbol of self discovery, and taking a journey within.
Hand crafted belladonna blossom, no two are identical. Suspended on a delicate 18" sterling chain.
Please see alternate images for visual representation of size when worn.
 Artist's Note: The work I bring to you is conceived and created entirely in my Asheville, North Carolina studio. It is infused with inspiration from my deep connection and appreciation of Nature, combined with my curiosity, and a desire to honor the balance of dark and light within each of us. Each piece I craft reflects quality, artisanship, and just a touch of magic.
Check out what's on the bench via Instagram