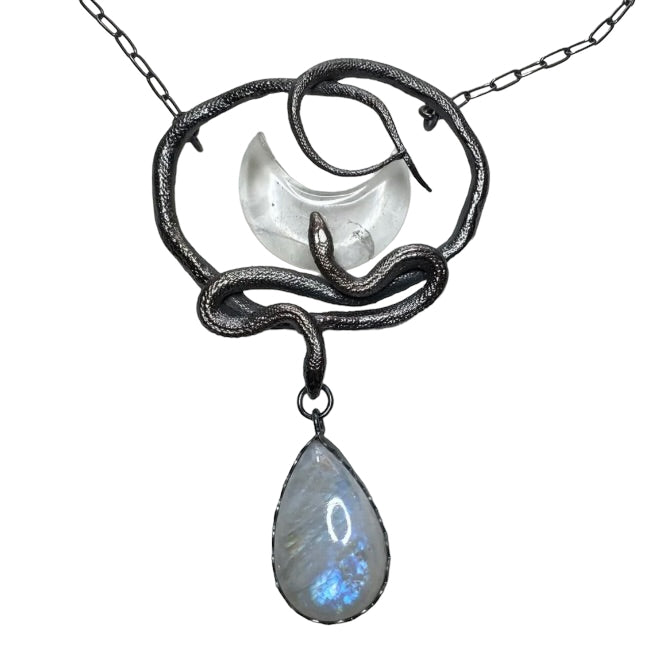 Large As Above, So Below - Double Serpent Pendant with Crystal and Moonstone
Double Serpents coil around a rock crystal crescent moon with a single teardrop of flashing blue moonstone makes a powerful statement of inward reflection and quiet strength.
 Cast in sterling silver, suspended on an 20" Adjustable sterling chain
Artist's Note: The work I bring to you is conceived and created entirely in my Austin Texas studio. It is infused with inspiration from my deep connection and appreciation of Nature, combined with my curiosity, and a desire to honor the balance of dark and light within each of us. Each piece I craft reflects quality, artisanship, and just a touch of magic.
Check out what's on the bench via Instagram

Custom Jewelry Artisan Crafted in Austin Texas
© 2019 E. Green. Designs and images all rights reserved.